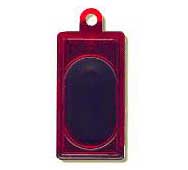 Our treatment package and unique home-session visit includes a special diagnosis-focussed 30 page 'Behaviour-Modification Program or therapy report'. This offers special guidance with regard to a clinical strategy, clicker and sound-signal-training, feeding, playing and interaction, introducing special mental-stimulation.
There are many dog trainers or people calling themselves 'dog whisperers' who confuse the difference between training issues and psychological problems. Most owners want treatment for a companion animal that is truly successful.
Our clinical treatment strategy is discussed during the initial 2/3 hour home visit. It is necessary to see dogs or cats in the home environment and the 'treatment rationale' has to be fully detailed in order to explain how 'behavioural therapy' works and to prevent the treatment being humanised. Within a 12 week canine program (which is 99% successful) we can also go for a walk together in places nearby to my clinic in order to discuss the treatment progress and for me to offer further practical guidance. Included in the costs is unlimited contact for ongoing guidance. Fees include both sessions, call out costs, report time costs and a minimum 3 months of support.
If fees are an issue or you have a strict budget but need expert help, we can keep costs down by undertaking the home visit to the minimum time of two hours. This would result in a complete treatment cost of between £950 and £1500. Divided in the dog's lifetime, expert clinical treatment is undoubtedly worth it as most of my clients would testify. Many canine and feline conditions are of a progressive nature and develop without treatment. In the recent past adopted dogs and cats would be re-homed again or even euthanised. If every person with a psychological issue was rehomed or 'put to sleep' half the country would probably be missing!
Testimonial
Mr Alan &amp Carole foster
Walton-Le-Dale Preston PR5 4TY
21.08.07 Case reference number AB 01-11-06
STELLA – Golden Retriever DOB 06/11/05
Dear David, just to a quick note to give you an update on Stella's progress some 10 months on commencing training to treat her 'many and varied behavioural problems'
We are happy to report that that the Stella you saw in November 2006 is now a much changed, far better behaved and happier dog. Stella will now walk to heel (very little pulling) is not easily distracted by other dogs, animals or motor vehicles when on her lead. She now obeys commands to stop, sit, lie-down, down and 'come', although the command to 'stop' appears to have 99% success, to actually get Stella to 'come' right up to us usually requires the use of the whistle as she will stop and stay put but will not automatically come to us, this being achieved through use of whistle. But we are still working on this one. Even when off her lead and when other dogs are present she almost immediately stops chasing/playing with other dogs when ordered to stop. She can now be left in the house alone for long periods without the anxiety she previously suffered (usually sleeps when left alone at home) and no longer damages furniture or household goods.
She will now greet most friends and strangers to the house excitedly but will not jump up and will quickly look for something to bring to them- Getting very costly on tea-towels though, but within a minute or so just goes on about her business and pays little attention to these people from then on (unless encouraged to do otherwise).
The owner-attachment compulsive behaviour she showed towards my wife has all but disappeared and she now appears to accept her position within the household i.e. below that of us both and no longer the 'pack leader'.
Indeed most of Stella undesirable traits have waned if all but disappeared altogether. Although Stella is far from perfectly behaved and still has stubborn character, she is now a manageable loveable dog and would no longer call a problem dog. Many thanks for all your help